Biography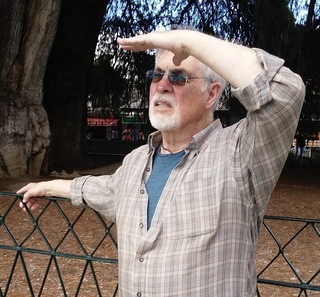 W. Nick Hill was born in Chicago. He spent formative years in São Paulo, Brazil, where he fell in love with Brazilian culture and Portuguese. He taught English in Valencia, Spain, after graduating from a small Midwestern college.
He did some graduate work at the University of Chicago and by the time he returned to academics he had been a cab driver, managed the Tao Coffee House on King Street in Honolulu, serviced welfare cases in Cook County, and been an employment counselor for Vietnamese refugees in San Diego.
Hill completed a Ph. D. in Latin American literature at the University of Iowa, where he studied with the Chilean poet Oscar Hahn. His thesis on the Peruvian poet Carlos Germán Belli was published by Editorial Pliegos in Madrid.
He taught at various universities before his tenure at Fairfield University in Connecticut. While there he developed a handful of new courses, published scholarly articles on poetry and theater, translated novels, and served as Director of Latin American and Caribbean Studies.
In 2005 he retired from college teaching to devote himself to living and growing things in Port Townsend, Washington, where he was the PT Farmers Market manager for two years, and continues to translate, write poetry, and garden. Though he no longer throws flies into the swift waters of the Hoh to entertain the steelhead, he does sometimes travel around in a teardrop looking for triggering places in the mist.