THE WORKS
POETRY



In Spanish these texts would have been translated from the mysterious poetry art book I had in my hands once at the IAGO in Oaxaca, but they came out in English.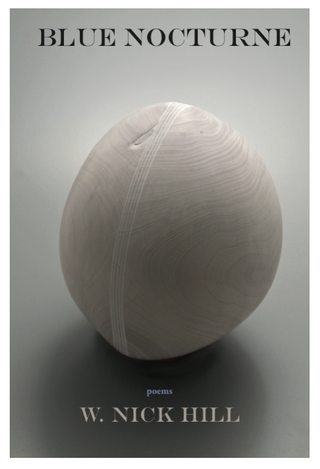 "Reading Blue Nocturne, you will be surprised to learn of places where what occurs is not only what the eye sees but what amounts to an "intercourse with the primeval," as mediated by a thoughtful and wise cicerone. . . . Unexpected discoveries, like gemstones found in a riverbed, invite the reader to contemplate, and, even better, to experience, the tentative place of human consciousness in an unthinking but signaling universe of "rivers that speak boulders" and of "storms of stars." At the end of the journey, as W. Nick Hill shows us, "home is nowhere,/ but close."
-David Cusic
   " . . . Nick Hill makes good on his declaration to be 'simply the gardener / who clears the way, / tends the grove."  Lana Hechtman Ayers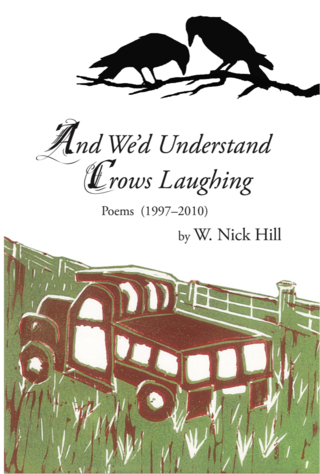 TRANSLATIONS FROM SPANISH
The life story of Esteban Montejo, a cimarrón, or runaway slave, who at an advanced age shared his story for Miguel Barnet in this "testimony" to living in slavery, escaping into the bush, and fighting in the Cuban War of Independence.
According to Manning Marable, Esteban Montejo's story is "A rich portrait of a human being's struggle for dignity during slavery and after emancipation."

"...a powerful account of a vanished world...invaluable." -Newsweek

"Its contribution to our understanding of Cuban history and national temperament is no less than its immense appeal as a human testament....All the fire and dash of the Cuban character, the refusal ever to cringe or to give up, take on flesh and meaning in the reminiscences of this stubborn veteran."
--Times Literary Supplement

"An extraordinary record of a bygone era...Montejo reveals an appealing personality as he talks of women, religion, and politics. His descriptions of the activities and treatment of slaves on the Spanish plantations before and after abolition are fascinating. A rare record of history as it was lived..."
--Library Journal

Miguel Barnet lives in Havana, Cuba, where he was born in 1940. He is the originator of the tradition of "testimonial" fiction in Latin American letters, and he remains the genre's acknowledged master.
 
 
Winner of the Sor Juana Inés de la Cruz Prize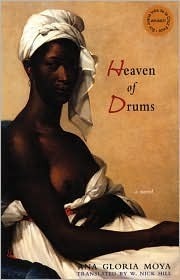 Heaven of Drums is truly a book to read, a historical novel filled with intrigues that can resonate deep into the hearts of its readers. Ana Gloria Moya, the author, is awesomely skillful in developing her characters. This book reminds one of One Hundred Years of Solitude by Gabriel Garcia Marquez." —CSMS Magazine